February 14th: Option to Celebrate Valentine's Day or Single Awareness Day
Every coin has two sides which is why I had received both praise and snickers on my previous post about Valentines' Day: namely the one about the Biggest Valentine's Day Mistakes and Creative Valentine's Day Ideas. Therefore, in this post, I will address the antithesis of Valentine's Day – Single Awareness Day!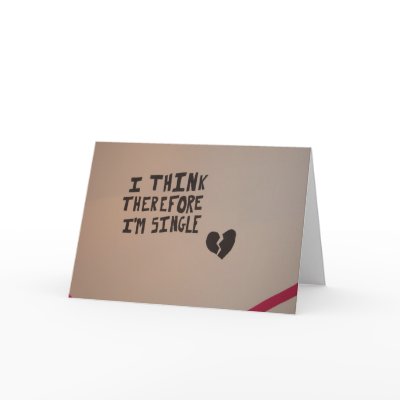 Single Awareness Day (SAD) was created as an alternative to Valentine's Day, celebrated by those who are not in a romantic relationship. You have a couple of options: if you're in a relationship or dating on February 14th then you can celebrate Valentine's Day. If you're not dating or in a romantic relationship then you can have a few laughs by celebrating Single Awareness Day.
Why Celebrate Singles Awareness Day?

Some people think Valentine's Day is a commercialized Hallmark Day created to force people to spend money on gifts, getaways, take out payday loans, new clothes and lingerie. Others feel pressured to perform on Valentine's Day and believe that there shouldn't be a designated day to prove one's love or ability.
So if you're one of these people and you also happen to be single, then Singles Awareness Day can be a humorous way to celebrate your independence and spoil yourself because who knows how to make you happy better than you?
Why do people stay single?
There are several reasons why someone would stay single. Do you enjoy being single? Do you enjoy being quirklyalone? Staying single doesn't necessarily mean that you are lonely or undesirable. In fact, you can be single and have a lot of self esteem, a great deal of flexibility, and time for personal reflection.

Take Jim for example, he's been single for 10 years and has developed a great deal of confidence – he takes pride in knowing that he's much better candidate than a serial killer or a suicide bomber and that people may not talk to him because they may observe that he is out of their league. His wisdom is to be appreciated as he believes a relationship takes chemistry, that's why he thinks he should take a chemistry course "outside of working hours."